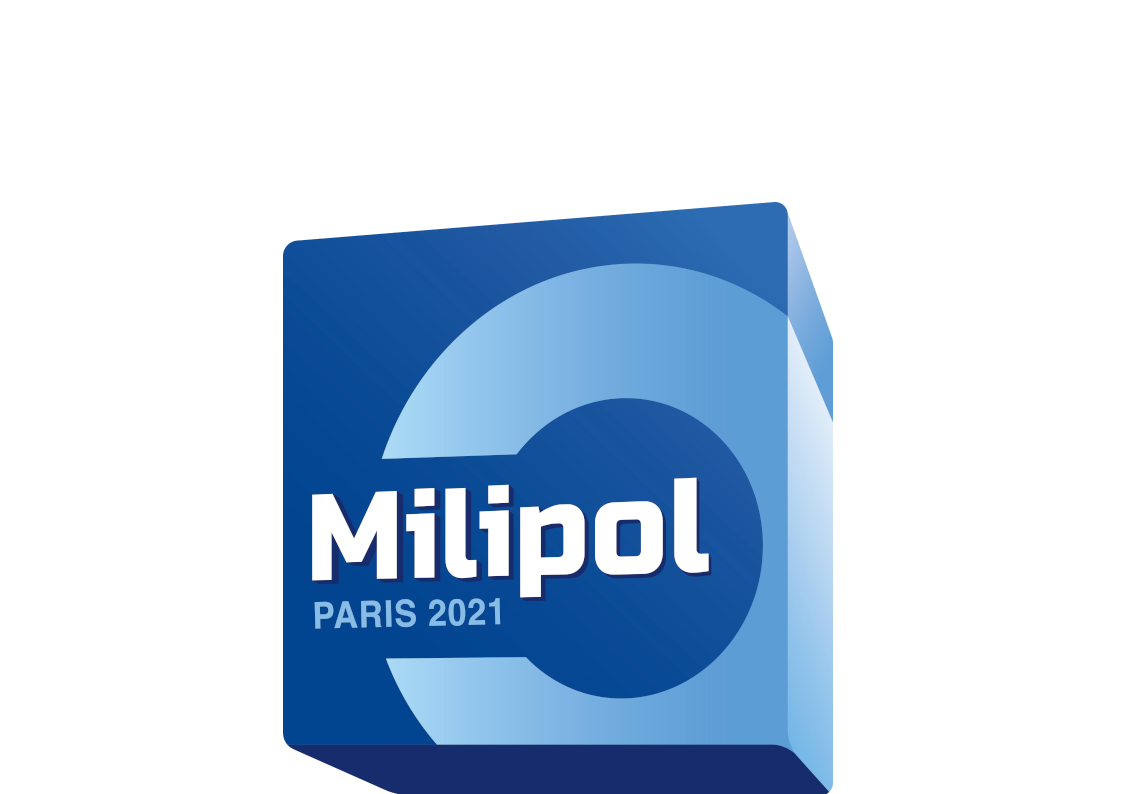 Organized under the patronage of the French Ministry of the Interior, Milipol, the world's leading security and safety event, was inaugurated on October 19 by the Minister, Gérald DARMANIN.
CYBER INTELLIGENCE participated yet another time in a row and marked its presence at platinum booth 5C 110.
With 1,000 exhibitors, 30,000 French and international visitors and 150 official delegations, this 22nd edition was a unique opportunity to discover the latest technological innovations in homeland security, share the market vision and all the knowledge of international experts who will speak in French and English, in different formats: keynotes, conferences, case studies or round tables.
CYBER INTELLIGENCE REPRESENTED ITS UNIQUE PRODUCTS - THE ALOV SYSTEM, XLAC and Ace secure Phone. Organized in France every two years, Milipol Paris owes its reputation to the professionalism of its participants, its resolutely International orientation, and the quality and number of innovative solutions exhibited. The exhibition covers all the fields of internal security of the States.
THE SECTORS AT MILIPOL PARIS
Data Protection - Information and Communication Systems / Business Intelligence play an important role to deliver CYBER INTELLIGENCE clientele. Cyber Intelligence continues to prove itself as a standalone solution with its new and unique products and services standing out at MILIPOL show in the filed of cybersecurity and monitoring.
October 14, 2019- Cyber Intelligence is a high-end software solution based firm which develops custom solutions for clients in order to help them manage, track and prevent threats to security. The company's clientele includes law firms, military organizations, and Law Enforcement agencies. To date, the company has created and implemented security solutions for over 3000 clients. Succesful cases handled are up to 1800.
A recent study of 1200 firms suggests that 71% of them suffered at least one breach within a year. Cyber Intelligence helps their clients prevent these breaches by giving clients remote access to a threat's social media and other mediums including access to all WhatsApp communication. Live location tracking allows clients to pre-empt a threat and stops them from getting blindsided.
Cyber Intelligence integrates with OSINT i.e open-source intelligence to use the intelligence data at hand and assist clients in security matters. Their approach is based on giving their clients data from all available resources to prevent threats rather than manage the damage after an attack has been executed. Cyber intelligence protects the client's personal devices from attacks as well by integrating a non-breachable OS on their device so your data is safe.
Cyber Intelligence has physical offices in both Israel and the United States and is open to tackling cases from different organizations specifically military organizations, law firms, and law enforcement firms. All solutions are created custom and tailored to the needs of the client and their security protocols. Remote access to all data is available in need so everything is at hand at any time.
For More Information: https://www.cyberintelligence.ai/
Media Contact:
Email: sales@cyberintelligence.ai
Addresses:
USA: West Avenue Bronx, NY USA Israel:150 Menachem Begin Road, WE Tower - Level 9, PO - 6492105, Tel Aviv
Phone Number:
USA: +1-607-323-3220
Israel: +9723-372-6745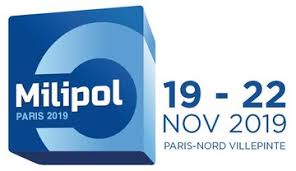 NEW YORK – (October 14, 2019) – Cyber Intelligence, a U.S/Israeli-based high-end intelligence solutions company will be part of MILIPOL 2019 Paris Exhibition. This program is a cyber threat intelligence platform that provides stakeholders with relevant, actionable and timely intelligence solutions that can be tailored to their unique environments. Using a diverse and extensive range of sources, MILIPOL reviews global threats posed by malicious actors targeting organizations and the contemporary solutions.
The founder of Cyber Intelligence states that: "As a leading cyber firm, we are delighted to showcase our high-end intelligence solutions at the MILIPOL 2019 Paris Exhibition.''
"We know that organizations now operate on a global stage whether they choose to or not. Those who would not ordinarily seem a target for foreign governments, advanced threat actors, organized crime groups, hackers or hacktivist, are finding themselves part of a much larger event than they would have envisaged. This is why we are poised to nip this challenge in the bud.
"Traditional security programs that seek to simply build bigger walls don't work. Cyber security threats are also not a static risk. The motivations and capabilities of threat actors continuously evolve, and your resilience depends on the continuous acquisition and actioning of accurate cyber threat intelligence.
"Staying secure now requires persistent and accurate understanding of your cyber threat landscape to better inform your security strategy. The key is timely intelligence that enables better risk management and incident response decisions, forearming defensive teams of imminent threats and developing comprehensive cyber resilience exercises. This is why Cyber Intelligence is at the forefront of championing high-end solutions and changing the operating landscape for good. "
Cyber Intelligence provides Intelligence services, Anti-drone solutions, Nebula Automobile Intelligence, Open-source intelligence (OSINT), Social Media BOTS, Phone security, Geo-location, Android/iOS/Mac/ Window solutions and so much more.
Cyber Intelligence solutions deliver continuous monitoring, analysis, reporting and proactive results. They provide different levels of functionality dependent on intelligence needs and budgetary requirements.
Threat alerting
Information and intelligence on adversaries, malware and operations
Threat actor profiles including Tactics, Techniques and Procedures (TTP)
Industry, sector and global situational awareness
Social media monitoring
Vulnerability and exploit alerts
Aggregated and customized intelligence for organizations
The Cyber Intelligence framework has been developed with a number of international collaborations that center on cyber intelligence services. The firm has worked with its customers to develop a system that enables collaboration which goes on to deliver intelligence in the most usable and consumable manner.
For more information, please see - https://www.cyberintelligence.ai/
Milipol Paris is the leading event dedicated to homeland security and safety. The 21st edition will be held on 19-22 November 2019 at Paris-Nord Villepinte Exhibition Centre. In 2017, the event attracted no fewer than 1,005 exhibitors from 53 countries, 29,939 visitors from 151 countries and 161 official delegations from 77 countries.
The event is organized under the auspices of the French Ministry of Interior in partnership with several governmental bodies.
The Milipol brand is the property of GIE Milipol, which includes the likes of CIVIPOL, Thales, Visiom and Protecop. The President of Milipol is also the CEO of CIVIPOL.
For many decades Milipol Paris has enjoyed a worldwide status as the leading event dedicated to the security profession. It provides the perfect forum for presenting the latest technological innovations in the area, effectively meeting the needs of the sector as a whole and also addressing current threats and dangers.
Milipol Paris owes its reputation to the consummate professionalism of its participants, its firmly international set-up (66% of exhibitors and 45% of visitors come from abroad), as well as to the quality and amount of innovative solutions on display. The event covers all areas of homeland security.
The Cyber Intelligence team brings together decades of experience in cybersecurity. Our team has significant experience from Fortune 500 companies, the Military, and the Intelligence Community. We have spent an unprecedented number of hours protecting some of the most sensitive data and systems in the world and now we are ready to apply that same experience and expertise in defending your networks.
Our team of analysts will install, monitor, and manage a full suite of cybersecurity technologies, including Firewalls, Intrusion Detection Systems, and Endpoint Protection Systems. We do this 24 hours a day, 365 days a year – if cyber criminals don't take a day off, neither do we. We also use cutting edge artificial intelligence and machine learning to take data from all of those systems and hunt for threats that manage to get through. Our team also has unparalleled access to the newest and most serious cyber threats, and we make sure that your defenses are always up to date and you are not left vulnerable to any known threat.
Contact:
https://www.cyberintelligence.ai/